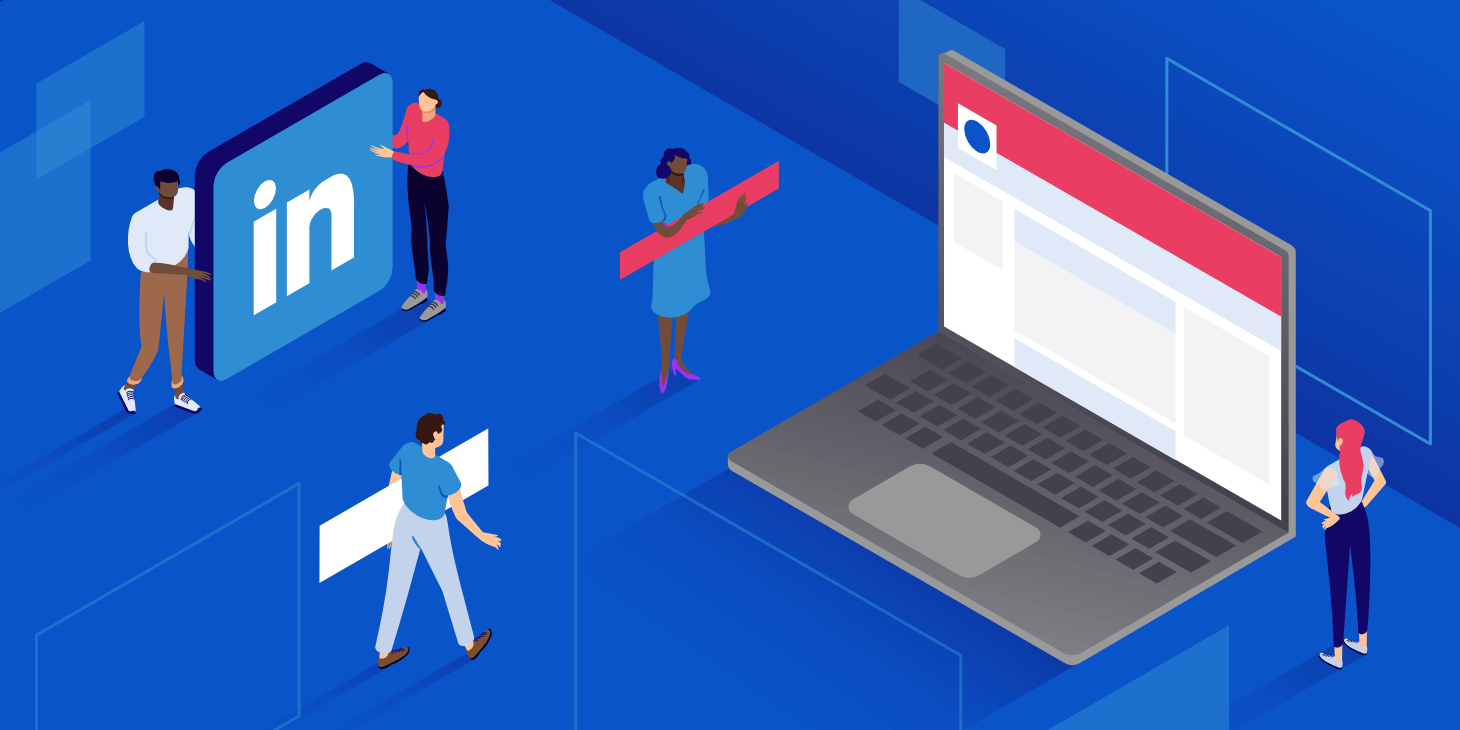 Nov 23, 2022
How to Boost the SEO of your Organization's LinkedIn Page
LinkedIn is a powerful social media platform that helps you in driving the targeted high-volume traffic. If used it right, it can transform a valuable professional relationship into successful business association. Hence, if you're in the business, don't forget to create your organization's LinkedIn page.
The interactive platform helps manage your professional identity, lets you build and engage with your network. It is an influential tool for lead generation and brand building with a huge global audience in both B2B and B2C marketing. Through LinkedIn company page, it is even possible to drive sales and recruit top talent for the organization.
Benefits of having organizations' LinkedIn page
LinkedIn brings world's professionals under one largest platform and assists companies in creating a productive work atmosphere. It works as a catalyst between the brands and the millions of users worldwide. Thus, a well-optimized LinkedIn company page is a huge opportunity to drive brand awareness and quality engagement with your professional audiences
Reach decision makers through:
Social Media Marketing – Reach your prospective customers in their feed and message them directly. It helps in understanding the needs and values of your customers.
Lead Generation – Brand exposure on LinkedIn can exponentially increase your clients purchase intent. So, target high value prospects and grow your leads pipeline.
Talent Search – As per surveys, companies contact the job seekers through LinkedIn and hire them directly to fill the positions. So, it is a must place to have your company page to hunt a star performer.
Discoverability – Creating your organization's LinkedIn page is not just a good technique to boost SEO, but an authoritative presence on the platform will bring enquiries by appearing on search results.
Tips to effectively optimize your LinkedIn Company Page for SEO
1. Upload your company logo and banner
The profile image is the first thing that helps people recognize you and it creates a good impression. So, upload your company logo at the specified place to attract more visitors.
Similar to other social media platforms, LinkedIn too offers professionals to use creativity while uploading the profile banner above your company logo. May be a collage of your company offerings can fit well here.
2. Compose a convincing 'About Us' section
Images might catch the attention of people but, words carry the emotions with it.
About Us section is dedicated to tell everything about your business. Use appropriate keywords while providing the detailed information in the description to the visitors. Use simple language to explain your company's ambitions that would help prospects see the value of your products or services.
3. Post regularly on your company page
LinkedIn reveals that companies that makes regular postings see impressive engagement increase in all business angles. There are abundant post options i.e., regular post, articles, images, video, and documents, that allows you to captivate and enlighten your audience.
4. Build up on your audience count
LinkedIn provides multiple opportunities through organic posts and paid ads to bring visitors to your company page on the platform. You can reach to your potential customers organically by setting a target for your page posts. Put a filter to the posts by selecting a specific region, industry, language, etc., and direct the message to the right people.
Invite your first-degree connections to follow your organization's page. Experiment with the hashtags, keep your employees and influencers in the loop to get exposed to the wider audience. Cross-promote the company's page and boost its reach with paid promotion also.
Besides, keep a track on the LinkedIn algorithm and never miss an opportunity to try the new features. Use those services if it is beneficial to your organization's objectives.
Leave a Reply
Your email address will not be published. Required fields are marked *