Graphic Designing Services in Dubai
In today's marketing landscape in Dubai, graphic design is one of the most important aspects that give businesses the competitive advantage they need.
Graphic design in UAE can be utilised by any corporate organisation in Dubai in order to visually express their thoughts and ideas, right from branding to digital marketing. A great design can set even the tiniest of companies apart from huge corporates, especially in such a dynamic world where commerce is done online and offline.
One look at some of the most successful companies, and you can understand what works in graphic designing and what doesn't.
In this digital day and age, every company requires a graphic designer in Dubai, not only to produce eye-catching marketing advertisements, but also to successfully deliver their company's message to their target audience
And this is exactly where Diksha Vohra can step in!
Our Graphic Designing Process
As a competitive graphic design company in Dubai, we are well accustomed to the market status and audience preferences in the Middle East. Our design and animation services meet both local and global standards.
Following is a brief of the process we follow to create the most appealing designs for your brand:
What We Bring To the Table
We at Diksha Vohra, a well-known graphic design agency, Dubai, are on a quest to offer your company the most innovative, original, and profitable design solutions possible. The age of graphics, visuals, and animation has arrived. In today's highly digitalized business environment, the only method to engage the target audience is to deliver aesthetically engaging subject matter.
Our graphic design company in Dubai enables us to deliver a full creative wraparound solution suited to your specific needs! Not only can our graphic design experts create custom products and graphic design solutions, but we also have the experience and skills to put those plans into action thanks to our in-house graphic design studio.
Here at Diksha Vohra, we take pride in all our client projects, and the consistency observed across them all. Not to mention the convenience we offer our clients in terms of response times and meeting deadlines.
We believe that every brand, as well as the idea, purpose, and story behind it, is unique, and serves a purpose to SERVE its people. We recognise this distinctiveness and we are committed to providing you with bespoke services that match all your marketing needs. Our excellent team of skilled digital artists are equipped to handle everything from developing a business logo to making promotional brochures and stationery.
Five steps to upgrade your brand's graphics game:
Submit Request:

Go to Submit Request page.

Answer our Questions:

Answer a quick questionnaire form and share all the crucial details about your brand to help us identify your distinct requirements. And create something out of the box that places your brand on to

p of the competition.

Requirement Analysis:

We next perform a second audit of your brand to analyze minute details so that no stone is left unturned in giving the best service.

Design Draft Submission and Revisions:

Once equipped with all the data, our experts get going with the drafts. After you review and mention your suggestions, we will work on revisions if needed.

Final Product:

Final designs are submitted after thoroughly auditing them for improvements. Upon receiving approval of the final product, we discuss the formats and sizes for high-resolution graphics.
What we Offer – Graphic Designing Services in Dubai
Diksha Vohra is a one-stop solution to fulfill all your design needs. From digital media to prints and signage, we have your back.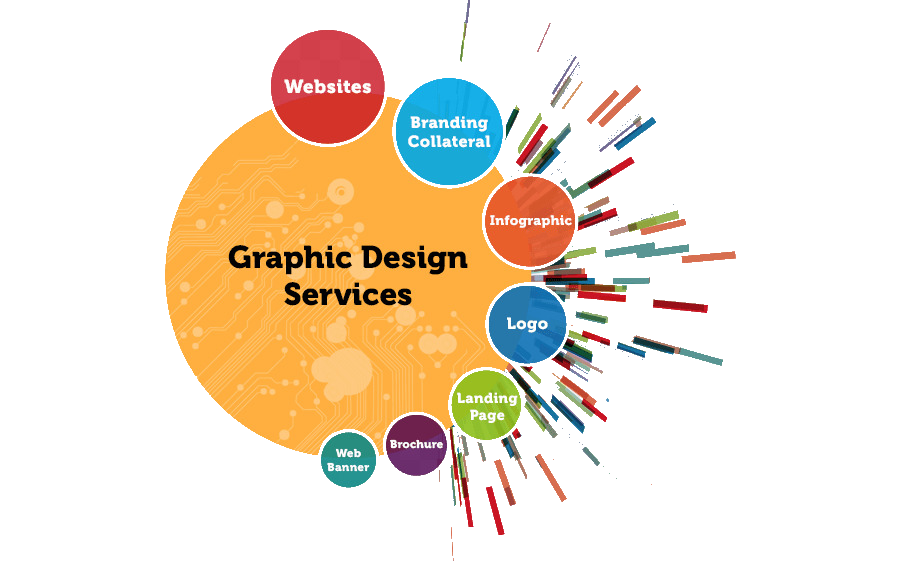 1. Logo Designing
Your logo represents not just your brand, but your vision, ideas, and values. It is so simple, yet so effective in building brand loyalty, allowing your customers to grow their trust in you as a brand. Diksha Vohra guarantees compelling logo designs that capture the attention of your potential consumers, as a pioneering graphic designer in Dubai.
2. Website and App Development
Responsive websites and hassle-free app development are guaranteed when working with us. The designing process we implement enables better page-loading speed and multiple screen sizes; thus, making it user-friendly.
3. Infographics
Users prefer infographics over complex reading analysis. Our innovative infographics simplify confusing information, not only inviting potential customers but luring them to stay and convert into leads.
4. Signages
Our professional designers leave no speckle in creating the most captivating hoardings, banners, cut-outs, or standees and give you an edge over the competition.
5. Advertisement
With designs that captivate your target audience, Diksha Vohra excels at producing the same magical impact across all of your platforms. We provide everything from digital ads and brochures to newspaper and magazine ads.
6. Stationery
It's just as crucial to have readable workplace stationery with a design that reflects your work principles as it is to have a large commercial hoarding. Allow our sophisticated graphic design company in Dubai to shine on your company letterhead, business cards, and other materials.
7. Labels and Packaging
Labelling and packaging are very important in enticing clients. We assist you in creating respectable, bold, expressive, and unique labels and packaging material that elegantly conveys your brand's vision and credibility.
Other Services We Offer:
Merchandise

Product Mockups

Newsletters

Blog header and creatives

Presentation slide deck

Store display signs

Isometric designs

Animated GIFs

Floor plans
Industries we Cater to:
Holding the position of a renowned graphic designing company in Dubai, our clientele comes from varied industrial sectors.
Banking & Insurance

Real Estate

FMCG & Retail

Cultural Events

Education

Entertainment

Consumer Electronics & IoT

Security

Healthcare

HR & Staffing

Sports Events

Travel & Tourism
Why Choose Us?
It isn't very easy to choose a graphic designer for your brand when tons of them are available all across Dubai. But here are some key points that might give you a hint to decide if we can be the best match for your organization:
Transparency:

There is nothing that our professionals do behind the curtains. Abiding by the strict procedural guidelines, we follow our regular steps and deliver you the best-in-class designs.

Technologically equipped:

We move with the technology. The equipment, gadgets, and software used are all advanced, latest and help us create art that speaks the language of your target audience.

Quick delivery, accurate designs:

Our drafts have turned into final designs without revisions. That is what we mean when we say 'accuracy.' Delivery is usually dependent on the project's complexity but quick. For instance, our professionals complete 1 to 3 pages of design requirements in around 24-48 hrs.

Affordable:

Our pricing system is pocket-friendly and based upon how complex the project is.
Authenticity, creativity, and thinking beyond the bar make us different from the crowd. Join along and discover the designing horizon that uplifts your brand like never before.