LinkedIn Appointment Starter
We offer appointment-setting services to assist you in filling out your booking calendar

.





Choose our services to help your business growth
You can significantly boost the ratio of prospects converted now.
One of the trickiest practices of marketing is closing warm leads, a process that calls for patience, experience, and some skill.
When you outsource your appointments scheduling to Digital by Diksha Vohra, you gain access to a skilled and efficient workforce ready to get to work immediately.
Schedule a call with us right now for Appointment setting services for your business.
Services We offer for Scheduling Appointments
We prioritize your business goals above all else. We will locate the essential decision-makers in your target market and arrange appointments with your prospective clients on your behalf for much needed lead generation for your business.
Our B2B appointment makers schedule meetings after determining whether the contact is a viable lead for your services or not. Our group of qualified professionals will manage your lead conversions for you.
Optimal Prospects

Our commitment to educating ourselves about your business and the industry allows us to give highly targeted and professionally competent leads. We invest in getting to know the right people for your organization.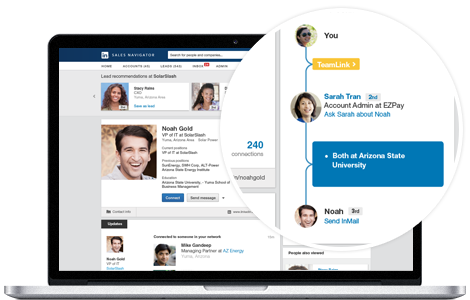 Complete and Thorough Searches
Our seasoned lead generation experts will spend the necessary time learning about your company, its products and services, and your expansion objectives before making even the first call.
Helpful employees
Since none of our employees work on commission, they will always prioritize the efficiency of your engagements over quantity. Their main concern is about your business and lead development.
Why choose us?
Instead of just introducing you to someone, our expert lead generation team provides you with background information, helps you set up meetings, and finally provides you with an actionable plan for success.
We don't stop at just scheduling the appointment for you. We also help you prepare for it by offering relevant information on the most pressing issues, potential topics of conversation, recent developments, and any other account-specific data you may need.
Our outbound call center is unlike any other.
Getting suitable leads to schedule appointments and close those deals is crucial to expanding your business. In theory, starting your lead generation program from scratch is wise. Still, many companies lack the resources to undertake the massive job of developing a sustainable pipeline on their own.
By collaborating with an experienced B2B appointment setting team, outsourcing your lead generation program can efficiently and cost-effectively achieve your expansion targets. When it comes to lead generation, we are more than just a contact center. To help you succeed in as many deals as possible, our sales professionals will handle the entire appointment-setting process, from the initial contact to the actual sales appointment.
FAQs
1. What exactly is lead generation?
The purpose of lead generation for businesses is to pique the attention of potential customers with the products or services they offer. Different strategies are used to generate these leads. Here at Digital by Diksha Vohra, we employ lead generation to pique the curiosity of potential customers and turn them into paying clients. We frequently use a multi-pronged digital approach when trying to pique a customer's attention. We take care of the preliminary sales work so that you can concentrate on more serious customers. Digital by Diksha Vohra, like many other lead generation businesses, uses tried-and-true, data-driven methods to attract more serious buyers to your door. Using Lead Generation, you may boost your company's potential and lay the groundwork for its most pressing need: expansion.
2. How can I guarantee that the sales opportunity I pursue will be good?
We are experts in the qualification process. We do our best to produce sales leads pre-qualified according to your specifications. Business development is our passion, and we have a tradition of exceeding client expectations while delivering a substantial return on investment. Our innovative methods and meticulous strategy set us apart from the competition and allow us to achieve superior results consistently. You may rest easy knowing that every appointment we make is competent and up to your stringent standards and requirements.
Digital by Diksha Vohra is powered by our talented staff, cutting-edge tools, and meticulous procedures. We've succeeded because we use our knowledge and experience to devise methods our rivals can't match. We approach everything with precision and strategy. Using our tried and true method, you can count on continued success for your company.
4. When can I get a refund?
Are cancellations possible? A cancellation policy will be specified in our agreement. However, we work tirelessly to ensure your complete satisfaction with our competent appointments and the pipeline-building operations we undertake on your behalf.
Our team will ensure that your firm will stand out from the competition. Our method is based on the notion that trustworthiness, openness, and dialogue are crucial to any cooperation. By collaborating with our B2B lead professionals, your company will attract more clients, generate more revenue, and progress rapidly. We'll keep working with you to refine our strategy and find new ways to help your company expand.
7. When can I expect to see progress?
Immediately! The moment our contract is signed, we will begin our job together. The first thing our onboarding staff does is collaborate with you to develop a rollout schedule. We will start coordinating the launch of your campaign and setting up a series of onboarding meetings to get everyone involved.
Ready to get started?